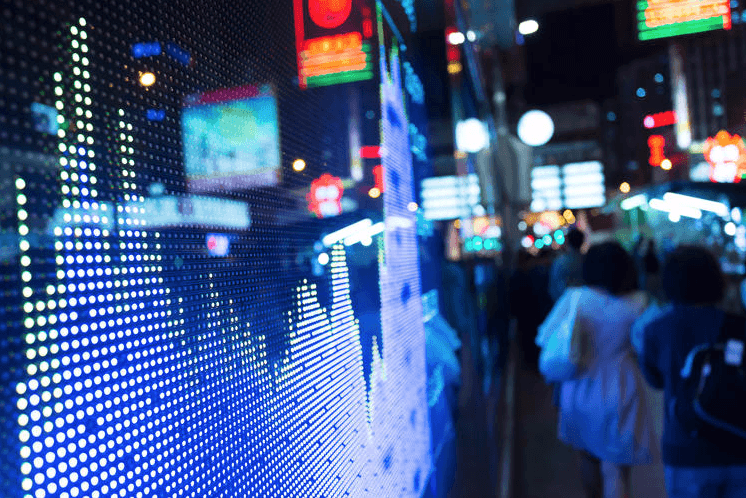 Contact us for a free online quote
Australia
Australia's second quarter CAPEX report released showing a snapshot of business investment and what to expect in the future. The release came in at -0.5% from the expected 0.4% which was up on first quarter of -1.7% but highlighted soft business investment in firms. The result could flow through and impact this week's GDP second quarter release on Wednesday. But first is the RBA's monetary policy meeting on Tuesday with forecasts widely pricing in no cuts from the current 1.0% until November this year. The RBA have said they remain ready to cut if needed but with recent data they are not expected to shift their cash rate target largely based on key consideration around stable unemployment and job creation forecasts. With the Aussie trading close to long term low against the greenback we expect this week's action to be well supported above the 0.6700 level.
New Zealand
Month end currency positioning bought fresh volatility to markets Friday with the New Zealand dollar closing bid. Yesterday's US Holiday saw lower than expected trading volume across the board with the kiwi bouncing around the 0.6300 area. The word is the kiwi could push higher over the week on fresh anticipation of renewed upside based on general risk prospects. Summarising Orr's comments from Wyoming last week, Orr said "We aim to keep inflation low and stable and contribute to maximum sustainable employment. This is the best we can do as a central bank to promote economic well-being. The reserve bank is among the global central banking crowd – we are not alone. But we need others to assist and understand". He urged the government and businesses to take advantage of low interest rates and invest.
United States
China continues to play a long game with President Trump as they appear to be in no hurry to reach a trade deal – their retaliations will come in the form of targeted measures as they set to reduce their reliance on US markets by strengthening its domestic market. China is preparing for a long drawn out battle which could last years. Strengthening their trade ties with other countries to hedge the downside to the US tariff dispute with Thailand, South Korea, South America and Japan. US trade negotiator Mnuchin says a China meeting will take place in Washington but didn't say if a previously planned September catch up would happen. Tariffs went into effect yesterday (1 September) on 112B worth of Chinese products. The 15% tariff covers a wide range of products from clothing to electronics and computers. The next lot of tariffs to begin is on December 15 when a further 188B begins making it a total of 300B which will no-doubt hit US consumers hard. This week's Non-Farm payroll is the main attraction Friday. If numbers print better than the 168,000 expected we could see further slides in cross currencies against the USD.
Europe
Europeans leaders head for Warsaw – Poland this week to mark the start of world war two on 1 September 1939. The US President has more pressing issues to contend with and will be playing golf. Interestingly shortly after Trump announced his cancellation Merkel made a last-minute call that she would attend. Soon after German soldiers attacked Polish soldiers at Westerplatte in Gdansk, Brittish Prime Minister Chamberlain made his famous declaration: "this country is now at war with Germany." The polish government is still requesting reparations for war damage with the parliamentary commission working on completing an estimate of the amount to be requested from Berlin. The governor of the Spanish Central Bank and policy advisor for the EU Pablo Hernandez de Cos spoke over the weekend saying, Brexit poses further uncertainty for the global economy and the rest of the EU with China's economic slowdown also siting further downside risks to come. A busy week on the calendar for non important data releases this week with no tier one data to publish suggesting the Euro could be quiet.
United Kingdom
UK's Prime Minister Johnson has managed to get agreement from the Queen to suspend UK parliament from 9 September resuming no later than 14 October tying in with the Queen's speech. His move will dramatically reduce the opposition's ability for MP's to influence and change (block) the Brexit deal or delay it. Those opposing a no deal Brexit only really have this week when parliament returned Monday from the summer break to act. This poses further volatility for the Pound clearly after a mixed bag last week saw the currency avoid heavy support around 1.2000 against the big dollar, but I'm not so sure this will be avoided if headlines don't improve taking pressure off a downside bias.
Major Announcements last week:
Jackson Hole Symposium comes to a end
G7 Central bankers meeting closes
US Consumer confidence prints up
Australian Building Approvals releases down at -9.7% compared to 0.0% expected
US Labour Day Monday
Contact us for a free online quote