The Smart International Currency Transfer Alternative
Global Currency  Transfers – NZ Foreign Exchange
Direct FX remains operational as normal during NZ Level 3 Lockdown.
Please contact your dealers via phone, email, text or via our app.
Important Clarification
directfx.co.nz vs directfx.com
Our company, Direct FX Ltd (directfx.co.nz), registered in New Zealand in 2001, is fully licenced by the New Zealand Financial Markets Authority (FMA) and Australian Securities & Investments Commission (ASIC).
A completely unrelated Australian company, that operated from the website directfx.com, had their ASIC licence revoked back in 2018 and has now gone into receivership. There is not, nor has there ever been, any connection between these two companies in any way.
For further clarification, please click here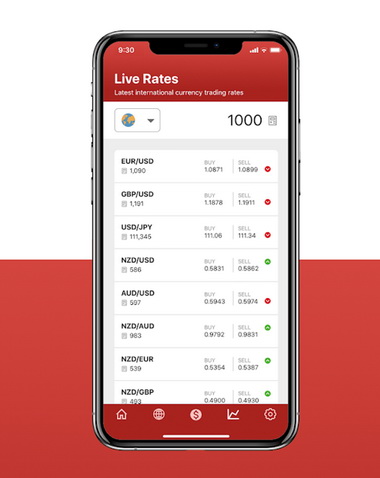 FX On The Go 
Direct FX's free app provides you with a seamless solution to:
Access regularly updated market news
Control rate alerts
Live rates
Receive online quotes
Download to maximise the above and more features
Enable notifications and take control of your FX at your fingertips.
Click the button below to get your free online quote today for your international currency transfer. No sign up required, it's that simple!
Used by Banks, Businesses and Personal Clients
You too can have the same currency exchange advice and service enjoyed by the leading banks. Our clients' needs range from banks, who use us to arrange hundreds of millions in transactions daily, to personal and business clients, with a variety of currency exchange requirements.
Because we have access to the rates banks buy and sell from each other, we can pass on exceptional exchange rates to our personal and business clients. As a current business client remarked recently, why would you use a bank when there is a service like this available.