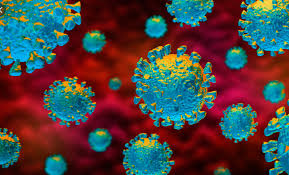 Contact us for a quote
Day 6-  Level 2 NZ lockdown.

Worldwide coronavirus cases nears 5,000,000

Markets Monday entered the week feeling optimistic about global economies with equity markets pushing higher and risk currencies reversing from recent lows. News of a potential coronavirus vaccine stoked a fresh bull mood as company Moderna reported positive "phase one" results for a potential Covid-19 vaccine. All 45 of the trial participants developed coronavirus antibodies.

US Fed chairman Powell spoke Monday suggesting US Unemployment will be somewhere in the range of 20-25% at its peak. If the economy is to recover fully from the fallout of Covid-19 we might need a vaccine. Powell said there are a lot more options he has at his disposal to tweak the current lending program to support the economy.  

The Reserve Bank of New Zealand Monetary Policy Committee agreed to leave the cash rate on hold at 0.25% Wednesday and agreed to expand the 33B (LSAP)- Large Scale Asset Purchase programme to 60B. The LSAP's include NZ Govt Bonds, Local Government Funding Agency Bonds and NZ Government Inflation Indexed Bonds. The global fallout from disruption from coronavirus has led to lower economic growth and inflation with unemployment hugely affected. The RBNZ said even if New Zealand manages to contain the virus, or knocks it out completely, reduced world demand for products will mean a lower demand for NZ export products. Adrian Orr said negative Interest Rates could become an option in the future.

• US Retail Sales for April plummeted 16.4% worse than the -12% expected by analysts, this follows the March decline of -8.4%
• Japan's first quarter GDP estimate printed at -0.9% (-1.1% expected) following last quarter 2019 figures of -1.8% putting Japan in recessionary territory.
• The IMF expects a decline to global growth not seen since the Great Depression of the 1930's with annual growth expected to drop to -3.0% in 2020
• After last week's RBNZ QE increase from 33B to 60B – ANZ now predict the RBNZ will increase the package to 90B in the second half of this year
• Expectation that the RBNZ may again drop the cash rate lower than the current 0.25% were quashed in last week's statement, saying they would leave the rate unchanged until at least March 2021
• The lowest number of Americans filed for unemployment at 2.9M for the week ending 10 May since the pandemic coronavirus started 2 months ago, this brings the total number of Americans to lose their jobs in the past 8 weeks to 36M
• Crude Oil prices continue to lift though 32.00 per barrel – some are picking a demand shortage in the coming weeks
• The Australian economy got a wake up call after 595,000 national jobs (expected 575,000) were lost in April to Covid-19
Major Announcements last week:
Aussie Unemployment jumps to 6.2% from 5.2%
US Retail Sales for April down -16.4% (-8.3% for March)
RBNZ leave Cash Rate unchanged at 0.25%
Japan Economy slips into resession
Contact us for a quote