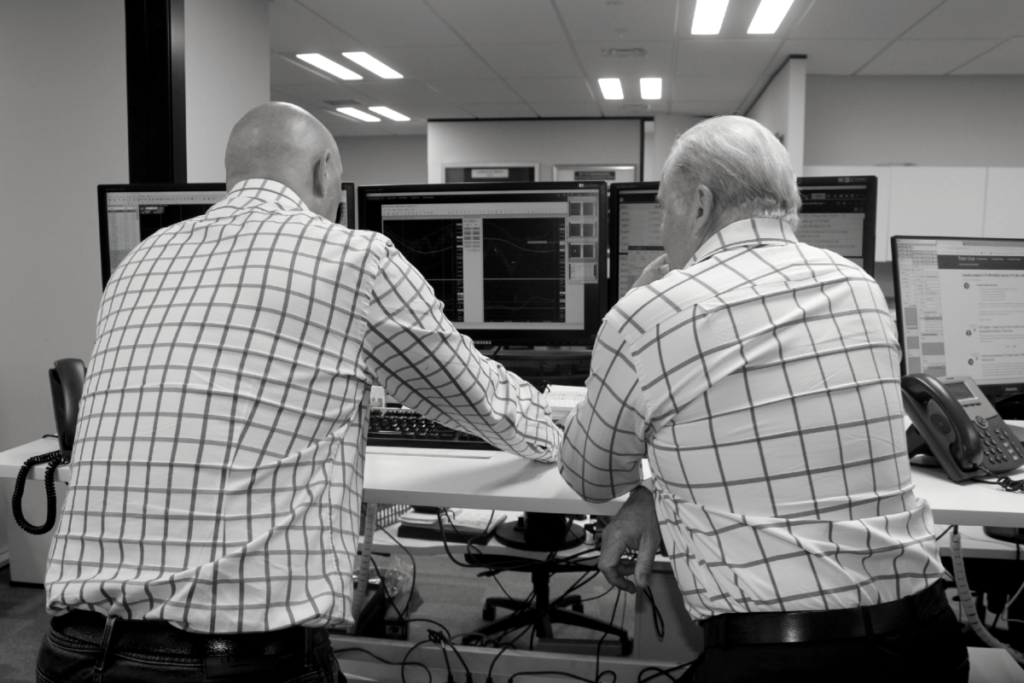 Australia
News out of Australia has been largely lacklustre over the last week with Australian markets having had to digest conflicting data- the bumper US jobs numbers on Friday, galvanising confidence in the market regarding the health of the US economy going into 2020. Then, Chinese trade balance data, which revealed a surprise fall in exports, and reminded the market that China's economy is still feeling the ill effects of its trade-war with the United States. Business confidence data out later this afternoon will be the driver of the AUD with China PPI and CPI later in the afternoon also capable of providing further direction.
New Zealand
The NZD has continued to hold onto gains made last week, grinding to a high against the USD of 0.6576 last Friday. A minor pullback Monday after a mixed overnight session with the NZD/USD now around 0.6552 US-China trade remained in focus as markets looked for signs of progress before a fresh round of tariffs are set to take effect on 15 December. Locall focus is on tomorrow's Half-Year Economic and Fiscal Update. The NZD looks well supported at current levels but new US tariffs on Sunday, if implemented could dent market confidence in the trading/risk currencies leading to further pullbacks in risk sentiment.
United States
US markets opened the week on a positive note after the much better than expected Non-farm payroll figure last Friday at 266,000 jobs (expected 180,000) created for the November month along with a further reduction in the unemployment rate down to 3.5% from 3.6% with broad- based across most industry sectors. This has seen US equity markets rally sharply along with the US dollar as markets pared  back expectations of further Fed rate cuts. Better direction will be gained this  Thursday when the US central bank the Fed, at its final meeting for the year will release its rate decision…no rate cut is expected but as always the market will closely look at the subsequent press release to see if any forward projections have been changed. Taking a back seat over the last week has been the SIno/US trade talks , with little concrete news but the tone appears more confident that at least a "phase 1" deal may be reached before Christmas, but whether this will be enough to stop the automatic imposition of more US tariffs this Sunday,15th December remains to be seen…If the new tariffs go ahead this would be seen as a negative for risk trades and should further benefit the USD.
Europe
The last meeting for 2019 of the ECB will be held on Thursday with a press conference to follow. This will be the first ECB meeting with  Christine Lagarde presiding over her first rate decision amid a growing dispute over the bank's loose monetary policy. While Lagarde is a dove that supported Quantitative Easing and low interest rates, she has struck a calm tone in her first public appearances. The French politician will aim to bring more unity  to the bank and is unlikely to make any radical decisions…no rate change is expected , but look for comments on "governments to do more" similar to Draghi's previous statements.
After a bout of negative data, some positive news overnight from Germany unveiling its October Trade Balance, which posted a trade surplus of €20.6B. Imports in the month were unchanged against a 0.1% decline expected, while exports increased by 1.2%, much better than the -0.3% forecast.  October industrial production for France, Italy and the UK is released tomorrow and this will be closely watched for any evidence of a basing in the slump outside of Germany.
United Kingdom
All eyes this week on the outcome of the general election on Thursday. The GBP has firmed over the last week as polls have indicated that a Conservative victory is likely, however over the last few days this margin has started to erode and given the lack of accuracy of the predicted outcome of the 2017 election market action is likely to become more volatile.
Any result that does not show a clear Conservative majority should see a sell-off in the GBP as more uncertainty will erode business and investor  confidence. we expect choppy trading leading up to Thursday's result …Friday morning NZ time should see the first results.
Major Announcements last week:
US Non Farm Payroll surprised at a whopping 266,000 new jobs
US Unemployment rate clicks lower to 3.5% from 3.6%
Aussie Retail Sales drags on the AUD
Canadian Unemployment goes higher to 5.9% (previous 5.5%)