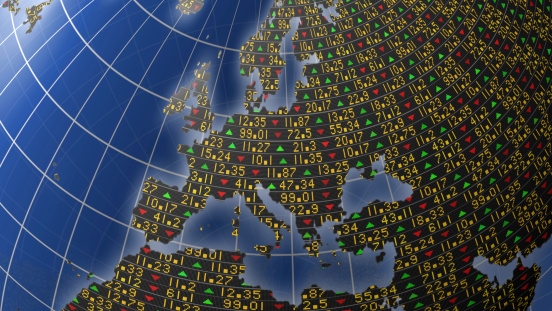 Worldwide coronavirus cases surpass 26.4 million with over 872,000 official deaths.
Any hint of Adrian Orr suggesting the New Zealand Dollar was overvalued yesterday was put to bed as he shrugged off speculation he was going to talk down the kiwi. He said he was not concerned over New Zealand Dollar current exchange rates with relatively resilient exports providing the New Zealand economy with a buffer. His comments also highlighted his challenges facing the central bank as they try to stimulate growth without making the current financial and social situation worse. There is a perception that actions by central banks are only benefiting those holding assets but the biggest contribution it is making is in economic well-being by boosting employment through sustained lower rates. The NZD went on to post fresh highs post Orr's release in the NZDUSD cross, clearly having an opposite effect on price to what markets were expecting. The RBNZ lowered its cash rate to 0.25% in March this year and could cut it further into negative territory towards the end of the year, in efforts to keep downward pressure on retail interest rates.
The historical reality of investing in the stock markets is that traditionally September is the poorest performing month. This is widespread around the world and not just based on US indices. Since 1950 the DOW and S&P have declined the most in the month of September. This is formally called the "September Effect". The reason why I mention this is that Equity markets are closely correlated to currency markets and particular "risk currencies" such as the New Zealand Dollar and Australian Dollar. If we see decent corrections in equity/share markets over the month you can almost bet the kiwi will be trading considerably lower than current values. Don't say we didn't warn the sellers of NZD out there.
Key Points:
Once a vaccine is available Japan is considering a free vaccine for all citizens
The CDC Centres for Disease Control and Prevention has asked states to be ready to distribute a vaccine by 1 November, the CDC director Redfield said licensing waiver "will not compromise the safety or integrity of the products being distributed"
Victoria's Melbourne stage 4 lockdown could be extended beyond the 13th September deadline if numbers don't start coming down, over the weekend numbers dipped below 100 per day for the first time in two months but Wednesday's numbers have risen again to 113 new cases with 15 deaths
US Indices continue to push higher towards all-time highs albeit a small correction Thursday
Abbott Laboratories have gained emergency clearance from the FDA (Food and Drug Administration) to roll out BinaxNOW Covid-19 test- this will sell for USD $5.00 with results turnaround within 15 minutes. No equipment is necessary to carry out the test and it could be rolled out to schools and workplaces in efforts for US authorities to mass test