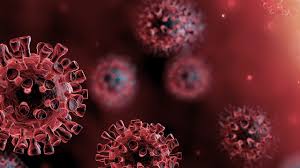 Worldwide coronavirus cases surpasses 10.4M with over 507,000 deaths officially reported.
As most countries gear up for a second wave of coronavirus the burning question is how bad will this be?
While most economic news recently out of the US has been positive such as Retail Sales and Home Sales is undoubtedly good news, is it sustainable? The dreaded second wave could have serious consequences on the state of mental health and economies around the world. The US govt stimulus programs only have a limited life span until the money runs out. Coronavirus is rising at an alarming rate with some states and hot spots remaining in lockdown. Payroll protection loans to small businesses and unemployment bonuses have nearly ended creating an awful time for employers as they consider whether to keep staff on or not. Where to from here? Victoria, Australia has just reported 75 new cases on Monday with the chief health officer suggesting it will get worse before it improves. Of these cases 6 are said to be community spread with most (57%) Australians expecting the virus to impact home activities, employment situations and social behavior for longer than 6 months. Any trans- bubble earlier considered has long been abandoned in my book as we eye a long road to economic global recovery.
Key Points…
The New Zealand Dollar will close out the month of June holding the top spot, holding out the Australian Dollar as the best performing currency
NZ picked up 2 new coronavirus cases yesterday bringing the number of affected people in quarantine designated facilities nationally to 22 – still no community spread YET
The International Monetary Fund has lowered their forecast for the global outlook predicting the GDP will deteriorate by 4.9% this year. This has been adjusted from 3.0% prior in April.
David Frost UK's chief negotiator arrived in Brussels over the weekend with a team of 20 negotiators as part of an intense phase of discussions with the European Union over a pending Brexit trade deal
Coronavirus in the US is still going through the roof – cases in Texas have risen by more than 5,000 for 7 straight days
Beijing has imposed a strict lockdown on around half a million people near the Beijing capital in a bid to contain a new outbreak of coronavirus. 14 new cases in the last 24 hours have been reported, one person from each family are allowed out once per day to buy necessities
China has been delivering a subtle range of messages to the US Whitehouse recently saying stay out of matters which don't concern them (HK), any meddling could jeopardise further purchases of US products including farm goods under the "phase one" trade deal
Australia's state of Victoria has 75 new cases in the last day making the number the 4th worst day since the pandemic started