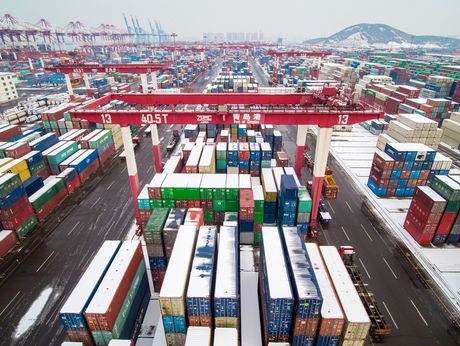 Contact us for a free online quote
Chinese authorities have come under scrutiny recently on how they report new cases of coronavirus cases. They have been misleading the public with underreporting actual figures. They have now taken things a step too far by changing the definition of its diagnostic criteria. All those who have been infected are now only classified as "confirmed" if they have had a positive result from a nucleic acid test or they have been clinically diagnosed by a doctor. This in effect is a method to downplay the seriousness of the virus and get Chinese back working, with the Chinese Communist Party taking its chances the virus won't worsen.  Things could turn very ugly from here. Wuhan officials have ordered 40 mobile incinerators which are typically used for the disposal of animal carcasses. The only problem as Professor Ming Ju said is, he believes the incinerators are for bodies.
The Fed (FOMC) minutes offered nothing new to current monetary policy with the current stance and rates to remain for some time. The economy should remain on a solid footing citing recent positive data such as consumer confidence and residential construction investment. The Fed still sees a multitude of risks which could flare up, coronavirus is high on the list along with tensions in the Middle East. 
The US Dollar surged during Wednesday's overnight sessions as investors preferred the big Dollar instead of the safe haven traditional Japanese Yen. Japanese annualised GDP printed a poor -6.3% to the December 2019 period which was mostly ignored by markets but with machinery orders down over 12.0% for the December month investors sold the Yen across the board. To make matters worse both US building Permits and the Producer Price index releases showed decent results.
Yesterday's Australian Employment numbers met consensus at 15,000 fulltime people and 5,000 part time people added, in line with annual employment growth of around 2.0%. The Australian Unemployment Rate however received most of the attention ticking up to 5.3% from 5.2% sending the AUD lower across all currencies. Against the US Dollar it slipped below major support at 0.6665 and broke through to 0.6645 deep into a 10-year low at the time of writing. 
Contact us for a free online quote