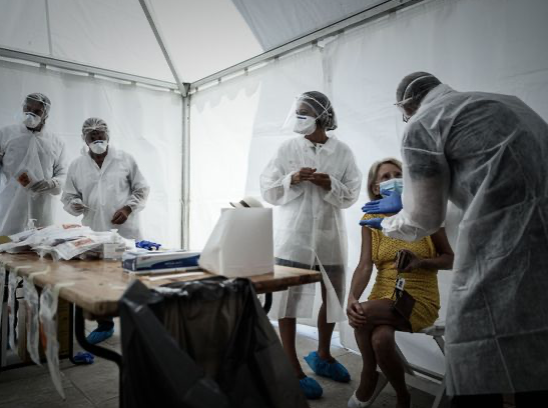 Worldwide coronavirus cases surpass 55.19 million with over 1,330,000 official deaths.
Key Points:
• Biden and the Democrats oppose a new 4-6 week nationwide lockdown proposal by newly elected advisory board
• The RBNZ was less dovish than we expected, acknowledging less justification for interest rates to be lowered. We see rates being cut in May 2021 to 0.10%
• US coronavirus numbers over the last 10 days are averaging over 150,000 cases per day with hospitals at capacity.
• President Trump has made legal claims on the legitimacy of the ballot counts in at least 4 states, his legal claim in Georgia is underway with an official recount.
• Moderna boost risk markets after their vaccine trials report 94.5% effectiveness.
• UK's Frost has informed Prime Minister Johnson to expect a Brexit deal early next week.
Major Announcements last week:
RBNZ leave rates unchanged at 0.25%
UK prelim GDP prints at 15.5%
US jobs numbers report decreasing numbers of unemployment people
Unemployment in China steady for October at 5.3%
Japanese GDP 3rd quarter prints at 5.0% based on predictions of 4.4%