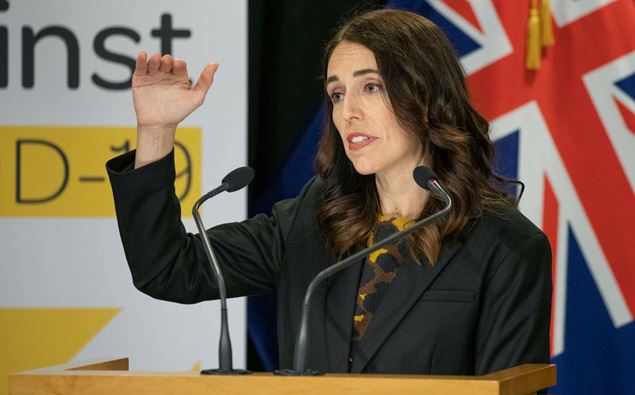 Day 26 of the official NZ lockdown.
NZ will ease level 4 Covid-19 restrictions the govt announced Monday. From 27th April NZ will reopen on Level 3 with many businesses able to re-open again although in a contactless manner. The big change will be with restaurants, and food operators who will be able to sell food via delivery service only. Around a third of these businesses nationwide will reopen. Workspaces will also be able to reopen but the government is asking that people who can work from home continue to do so. Non-essential travel and movement will remain the same with most people required to stay at home unless its approved style activity.
Market positivity towards president Trump opening up the US economy and the possibility Gilead may have found a worthwhile treatment drug for Covid-19 are behind the rise in equities and commodity prices at the weekly close. US strength was stable as investors have one eye on risk products, it was the Japanese Yen which closed the week surprisingly outperforming its rivals. Japan has warned of a breakdown in the health system amidst a wave of new coronavirus cases, an ambulance carrying a patient was turned away by 80 hospitals before he was seen. Japan's infected population has passed 11,000 Although these numbers are still relatively low compared to other countries, doctors have complained of a lack of protective equipment and Prime Minister Shinzo has been criticised for not bringing in more person to person restrictions.
Fresh signs of a second wave of coronavirus across parts of Asia have markets nervous this week. Chinese authorities are watching a possible new outbreak in the city of Harbin with more than 40 new infections. New infections are said to be blamed on a lack of controls with the province at zero new cases over the past month.
Global cases of Covid-19 surpassed 2.4 Million with the number of worldwide cases doubling in the last 15 days since April 05
NZ CPI for the March quarter came in at 0.8% higher than the 0.4% expected after rises in cigarettes and rental values. The annual inflation rate is 2.5% which is the highest it has been since September 2011, with people staying at home during coronavirus this had very little impact on overall prices
In Korea health professionals are watching the virus reappearing in previously affected patients suggesting the disease may have a longer incubation period than thought.
US Unemployment numbers continue to grow, Friday's result showed a further 5.25million people filed for the unemployment benefit in the second week of April which totals 22 million in the past month.
US Equities lost ground heading into the weekly close as the Fed backed off its daily bond purchases, this comes after US indices had their best week's trading in over 80 years
US Company earnings publish again this week with a bunch of big names to post recent performance, there will no doubt be some big losers
UK house price data skewed based on the lack of new listings
Italy have reported the lowest daily number of new coronavirus cases since the 19th of March with the number in intensive care also falling
PM Ardern says the NZ borders will probably remain closed until either the virus reaches herd immunity through an inability to be controlled or a vaccine is available.
The number of potential Covid-19 vaccines currently in development around the world is 70