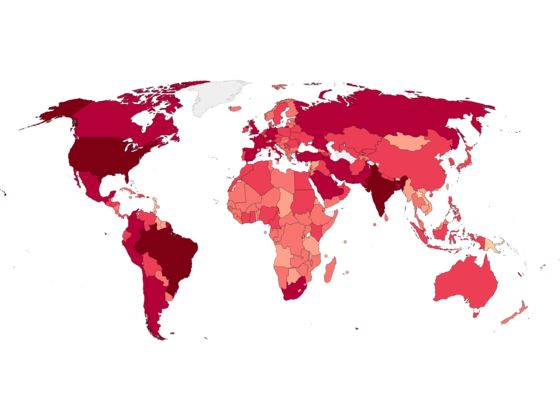 Worldwide coronavirus cases surpass 24.6 million with over 835,000 official deaths.
Auckland coronavirus lockdown (level 3) has been extended to August 30th
I'm wondering about the discrepancies between "real data" and what's actually happening in the US at the moment. It seems headlines and economic data announcements are highlighting major disparities. Hopes of vaccines, progress in the US/China trade negotiations and improving industry is painting an unrealistic picture of an economy rising from the ashes. In my opinion- it's simply not and has a very long way to go before we see any sustainable "recovery". Over the past couple of days we have seen equities rise boosting commodity related products and risk currencies such as the kiwi and Aussie – this off the back of "feel good". For example, Durable Goods Orders for July increased by 11.2% easily beating estimates of 4.4%.
This looks fantastic, and it is but it's a drop in the ocean as manufacturing gains some traction based on recent rises to Chinese production and iron ore prices. Long, long way to go to win the war instead of punters focusing on just the battles. Unemployment is on the rise again suggesting deteriorating economic health, and the big one – is the US staring down the barrel of a "fiscal cliff" if congress fails to act fast enough to ward off further unemployment amid surging coronavirus cases. Monetary Policy support in the form of Bond buying isn't going to be enough to prop up the economy in these times with additional fiscal 100% needed to ward off the virus induced recession. If senators fail to resolve stalemate negotiations reports are, up to 30M Americans could suffer and go hungry of which the overall economy would take much longer to bounce back into a proper growth phase. Some analysts have made bold statements saying, the economy cannot recover at all unless the virus is gone fully from the community. One thing's for sure, the party around the world in equity markets surely can't last with "real" company valuations over the coming months leading possibly to major corrections.      
Key Points:
A team from the WHO has just completed a 3-week investigation of Covid-19 in China, the problem being they never bothered to visit Wuhan
President Trump is considering bypassing US regulations and fast-tracking experimental coronavirus vaccines. Under review is the vaccine being developed by AstraZeneca/Oxford
The Australian state of Victoria has experienced their second most deadly day of coronavirus with a further 24 fatalities Wednesday. This was followed by another 130 new cases Thursday and 23 more deaths
South Korea has approved phase two trials of Coronavirus "Green Cross" experimental blood plasma drug, new coronavirus cases today come in at 280
Abbott Laboratories have gained emergency clearance from the FDA (Food and Drug Administration) to roll out BinaxNOW Covid-19 test- this will sell for USD $5.00 with results turnaround within 15 minutes. No equipment is necessary to carry out the test and it could be rolled out to schools and workplaces in efforts for US authorities to mass test