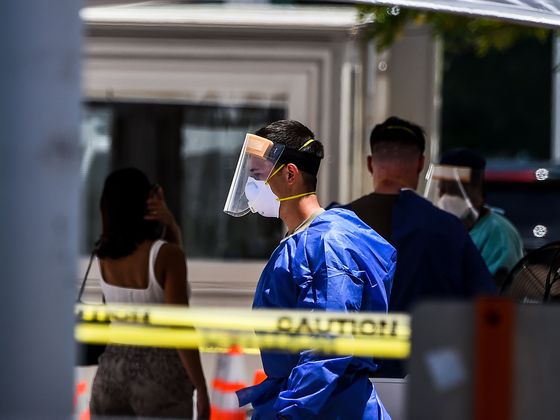 Worldwide coronavirus cases surpass 21.08 million with over 753,000 official deaths.
New Zealand has locked down Auckland after a run of 102 days without community infection. Auckland recorded 4 new community spread cases Wednesday of coronavirus, locking down the city for 3 days from midday Wednesday. The 4 cases are all from the same family. Prime Minister Ardern was swift to bring in level 3 late Wednesday night with the rest of NZ in lockdown level 2. The issue authorities have is the 4 new cases are from an unknown source and work is being done to trace where the virus originated. New Zealanders will find out later today if the country/Auckland will stay in level 3 lockdown or go into a stricter level 4 from tomorrow. Meanwhile National leader Judith Collins has called for the 19 September election to be postponed due to new outbreak concerns.
The Reserve Bank of New Zealand kept the Cash Rate unchanged at 0.25% yesterday and increased its asset purchase program. The (LSAP) Large Scale Asset Purchase Program has been expanded from 60 Billion to 100Billion NZD. Buying more LSAP enables the RBNZ to keep downward pressures on wholesale and retail rates. This is a significant boost as estimates had been between 75B and 90B. The RBNZ also agreed that additional monetary instruments remain active such as the deployment of negative interest rates and possible purchase of foreign assets. Implementing these tools will depend largely on the outlook for inflation and employment. The New Zealand Dollar was sold down initially to 0.6535 against the greenback and 0.9160 vs the Australian Dollar before the evening NY session bought the kiwi back as risk sentiment improved.
Key Points:
Australian Jobs data jumped from an expected increase of 30,000 in July to 114,700 as the economy regained momentum. This limited a rise to the unemployment rate publishing at 7.5% vs 7.8% anticipated with a slight rise from June's 7.4%. This improvement in the jobs market comes just after consumer sentiment tumbled in August as Victoria has been forced back into lockdown as the virus worsens.
The United Kingdom is now officially in recession after a big drop in second Quarter GDP. GDP for the end of June quarter estimates came in at a record -20.4% after -20.5% was expected. This marks the second consecutive quarterly decline after first quarter fell by 2.2%. The one positive in this result was a pickup in June as government restrictions on movements eased.
US CPI rose in July by 0.6% vs 0.3% expected after 3 months in the negatives. The result more about the by-product of shutdowns unwinding rather than meaningful upward pressures on products and services. Prolonged higher inflation will be limited based on massive unemployment and its effect on wage pressures.