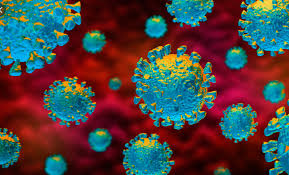 Worldwide coronavirus cases surpasses 11.7M with over 540,000 deaths officially reported.
Risk sentiment towards the close of the week remained perky in the face of increased coronavirus cases. The Tasman currencies pushed higher into Tuesday as coronavirus continued to worsen around the world occupying headlines in the wake of minimal economic data and US independence day holiday celebrations. As the rest of the world starts to open up restrictions the US is a different story- especially in Texas and Florida with scary daily levels of the virus. Payroll subsidies have been extended in many countries including in New Zealand. Jacinda confirmed the subsidy would not be extended again past 1 September just before the general election. Loans to small businesses have been extended however to the end of 2020. The sharp turnaround in NZ Retail spending recently up by 50% since lockdown level 4 is encouraging as these numbers are similar to 2019 levels. We don't expect this to continue into late 2020 in line with cancellation of wage subsidies just mentioned and unemployment concerns. As a lot of households have canned overseas holidays, New Zealanders will start to increase their spending on local holidays. This will give tourism operators some breathing space after staring down the barrel of very little or no earnings.
This week's economic data focus will be on today's RBA policy meeting. The stimulus they have instigated recently seems to be working so the pressure has come off the RBA to do more. With increases of Covid-19 in Victoria increasing daily this could turn the domestic economy and be a discussion point.
Key Points…
The Australian States of Victoria and New South Wales border has been closed, yesterday's new cases in Victoria were up 127
Coronavirus in the state of Florida have been badly hit with daily cases over 10,000 in recent days
Texas hospitals are reporting they are fast running out of ICU capacity and have to come up with a plan to create new intensive care beds. The Texas governor has issued an order for face masks to be worn in the hardest hit areas.
The World Health organisation reported its highest global one-day spike in coronavirus over the weekend at just over 210,000
Brexit negotiations kicked off again last week in Brussels, it's the first time UK's chief negotiator David Frost and his EU counterpart have met in person some months due to the coronavirus outbreak
China passes new controversial Hong Kong national security law- the law gives Beijing powers to introduce severe penalties to anyone conspiring to promote "hatred" towards the Chinese Govt including any criticism of China's Communist Party