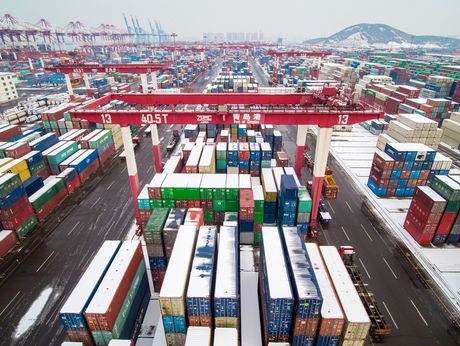 Contact us for a quote
Coronavirus fears across the globe have fuelled concerns in markets with global stocks and Crude Oil slipping over 10% this week. Uncertainty with climbing infected cases and further deaths have asked questions around the size of the spread as authorities prepare for a possible pandemic. Sell the rumour buy the fact is how markets are reacting to headlines with uncertainty over actual facts. The problem being the facts are sketchy at best with countries like Thailand, Indonesia and India releasing unreliable numbers. Both Thailand and Indonesia are big tourist countries.
President Trump held a press conference on coronavirus yesterday saying the media was doing everything it could to make coronavirus look worse than it is, accusing them of panicking markets. The Whitehouse has sought US 2.5B to fight the virus, with the country still confirming that it has no actual deaths. However, Trump confirmed that a new case of unknown origin has been confirmed in California, a person who has not returned from a foreign country has contracted the virus.
US New Home Sales for January published north of expectations at 764,000, this is a 7.9% rise to the December rate of 708,000 and 18.6% above the January 2019 statistics of 644,000 showing a solid improvement to the US economy. Powel made a comment recently the economy stands on a decent footing with consumer confidence high and construction investment on the rise. The US Dollar has been well supported this week even though US equity markets have fallen over 10% over the week. The DOW down the largest two day points decline on record and again down an additional 4% at Thursday, NY session close.  
ANZ Business Confidence fell 6 points to 19% of surveyed reporting they thought business conditions would worsen over 2020. ANZ reported that the coronavirus in China "was causing widespread alarm" for the outlook of the New Zealand economy. The true numbers won't really be known for some weeks yet.  
Contact us for a quote