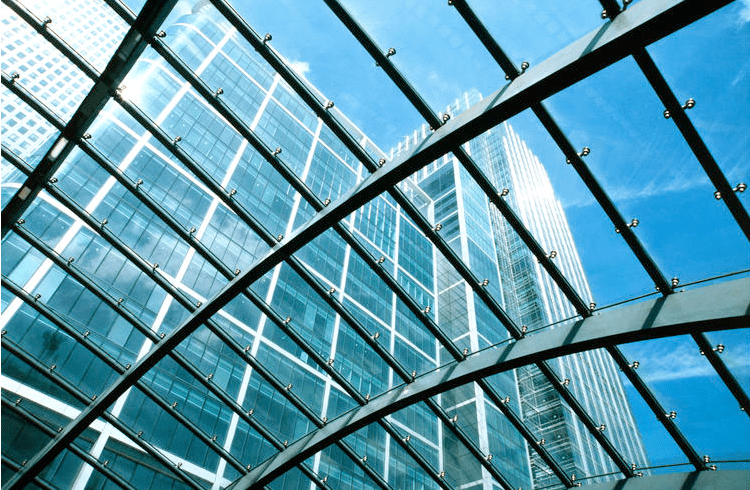 Market Overview:
This week has started off quietly thanks to the US holiday on Monday, with currencies relatively range bound over the past 24 hours. The calm is unlikely to last for long however as a number of undercurrents currently in play could see volatility return at any stage. The British Pound (GBP) has shown its sensitivity to Brexit negotiations over the past week, seeing periods of both strength and weakness on the back of headlines. Broader trade tensions continue to remain front and centre as the US looks to renegotiate its trading relationships with many key partners. Commodity currencies like the NZD and AUD are particularly vulnerable to bouts of risk aversion during periods of rising trade tensions. Added to all this we have a number of emerging market currencies flashing warning signs of major trouble ahead. The Turkish lira and the Argentine peso have both seen extreme weakness recently and their economies remain in serious trouble. The South African rand and Brazilian real are also feeling pressure, as is the Indonesian rupiah that has slipped to its lowest level since the Asian financial crisis of 1998. With the US on track to continue to raise interest rates, and global trade tensions unlikely to be eased in the near term, the outlook is for more emerging market pain. The best we can hope for is that it remains contained to emerging markets only, but that far from certain at this stage. The coming months could well see significant volatility in FX markets, and while this is a risk for those with exposure, it will also provide many good opportunities for those prepared to take advantage of them.
Australia
Political uncertainty combined with disappointing economic data last week to weigh heavily on the Australian dollar. Private Capital Expenditure and Building approvals data both came in well below expectation and the news wasn't much better with Retail Sales figures which were released yesterday. Retail Sales printed at 0.0% vs +0.3% expected. The prior reading was +0.4%. While this data saw some further selling of the AUD, it was somewhat mitigated by a better outcome for Company Operating Profits which came in stronger than forecast at +2.0%. The market was looking for around 1.4%. This could well prove to be a pivotal week for the AUD with a number of key releases still to come. We will hear from the Reserve Bank of Australia (RBA) later this afternoon when they release their rate statement. While no change in interest rates is universally expected, the tone of their statement can easily impact the market. Wednesday then sees GDP for the second quarter set for release, with expectations for a reading around 0.8%, while on Thursday we have the Trade Balance to digest.
New Zealand
The New Zealand dollar continues to look vulnerable after last week's soft Business Confidence data undermined currency. Pressure remained on the NZD yesterday in the wake of Terms of Trade data which also disappointed. The index printed at 0.6% for the second quarter vs an expected 1.0%. The NZ Treasury also released their Monthly Economic Indicators report which summed the current situation up as follows: Solid retails sales growth should continue to underpin private consumption in the June quarter, but there is less support for growth with easing net migration and declining commodity prices. Trade tensions are also a threat for global growth going forward. The Treasury expect Q2 GDP to be in the region of 0.7%. We suspect that the risks to that GDP estimate are probably slanted to the downside. It certainly seems that the road ahead for the NZ economy is going to provide some challenges with the business cycle having now peaked. The current level of the New Zealand dollar is reflecting that outlook. At this stage the RBNZ have signalled they expect the next move in interest rates to be a hike, although they believe that won't come until sometime in 2020. One local bank however, made the comment yesterday at that they believe risk of a cut in the OCR next year is 50/50. As more of the market potentially move toward that view over the coming months the NZD should see further pressure.
United States
President Trump's renegotiation of trade deals continues to draw focus with an agreement between the US and Mexico hammered out late last week. The same cannot be said for the Canada however with negotiations on-going. Tump has certainly been playing hardball with a comment from the Commander in Chief over the weekend that there's "no political necessity to keep Canada in the new NAFTA deal". In the meantime, tariffs on up to 200bn of Chinese goods may well come into effect over the coming week. Economic data from the US has largely been positive recently and that trend continued on Friday with better than forecast results for Chicago PMI and Revised University of Michigan Consumer Sentiment. Tonight we get the latest reading of ISM Manufacturing PMI, while the Non-Manufacturing PMI is set for to hit the wires on Thursday night. The week will be rounded out with the ever important Non-Farm Employment Change on Friday.
Europe
A mixed bag of data from the Eurozone last week kept Euro (EUR) traders on their toes with some choppy trading. Overall the currency lost ground against the USD ending up around the 1.1600 area. Quiet trading in the past 24 hours has the EUR just above that level at the moment. Manufacturing PMI figures released overnight for Italy, France and Germany disappointed, but the overall Eurozone print remained unchanged at 54.6, at two year low. Still to come this week we have service sector PMI's along with retail sales, industrial production for both German and France, and the revised GDP reading.
United Kingdom
Sentiment around the on-going Brexit negotiations continues to drive the UK Pound (GBP). Last week saw the value of the GBP surge as EU negotiator Michel Barnier hinted at progress toward a better Brexit deal when he was reported to promise the UK an "unprecedented partnership". But over the weekend he returned to talking tough and was quoted as saying he "strongly opposes" Theresa May's proposal for future trade. For her part, May has said she will refuse to be forced into agreeing compromises that are not in the national interest, but she is also getting pressure from home with ex-foreign security Boris Johnson suggesting the PM's plan "means disaster" for Britain. The Pound has lost some of its recent shine thanks to the mixed signals, although it still holding onto much of the recent gains. It's impossible to know if the two sides are any closer to a deal or not, with the only certainty being that the GBP is extremely sensitive to the on-going headlines. Last night we saw the release of Manufacturing PMI, which disappointed by printing below forecast at 52.8. We still have PMI's from the construction and service sectors to digest this week along with Consumer Inflation Expectations.
Japan
Friday saw a raft of Japanese data releases hit the wires, although the overall impact on the Yen has been somewhat limited. Tokyo headline CPI for August printed at 1.2% y/y vs expectation of 1.0%. Japanese Unemployment ticked up to 2.5% from 2.4% prior, and Industrial Production underwhelmed with a reading of -0.1% vs an expected +0.2%. Yesterday's release of Markit Manufacturing PMI was a little more positive rising to 52.5 from the prior 52.3. It seems production rose amid faster new orders growth, although geopolitical risks continue to weigh on business sentiment. Japan's fragile economic recovery relies heavily on the performance, and actions, of the U.S and China and as such the current outlook carries even greater uncertainty than normal.
Canada
The Canadian dollar suffered in the second half of last week on the back of continued NAFTA uncertainty. The USDCAD rose from 1.2900 on Thursday to just shy of 1.3100 yesterday. Negotiations continue, but tweets from Tump over the weekend suggest the US is playing hardball and it remains to be seen just how much ground Canada is willing to give up. While NAFTA headline will continue to draw attention this week, there is plenty of economic data for the market to focus on should they wish. Wednesday night sees Trade Balance data along with the Bank of Canada Rate Statement. No change in rates is expected at this meeting although the market will be looking for signals that an October hike is on the cards as that's largely already priced in. The will be rounded out with Employment Change data and the Ivey Purchasing Managers Index (PMI).
Major Announcements last week:
• US GDP 4.2% vs 4.0% expected
• NZ ANZ Business Confidence -50.3
• Australian Private Capital Expenditure -2.5% vs +0.6% expected
• Canadian GDP 0.0% vs 0.1% expected.